Sarajevsko pivo
Description & Information:
Sarajevsko Premium pale lager beer is produced only from water, hops, malt (and yeast), with no other additives. The Premium beer is special because of its aroma from malt and hops. It contains ca 4.9% of alcohol and the extract content is 12%. It is available in 0.5l and 0.33l returnable glass bottles.
Type of fermentation: Bottom fermentation
Factsheet:
Brewery:
Sarajevska Pivara
Alcoholpercentage: 4.9 %
Best temperature: ? º
Color: ?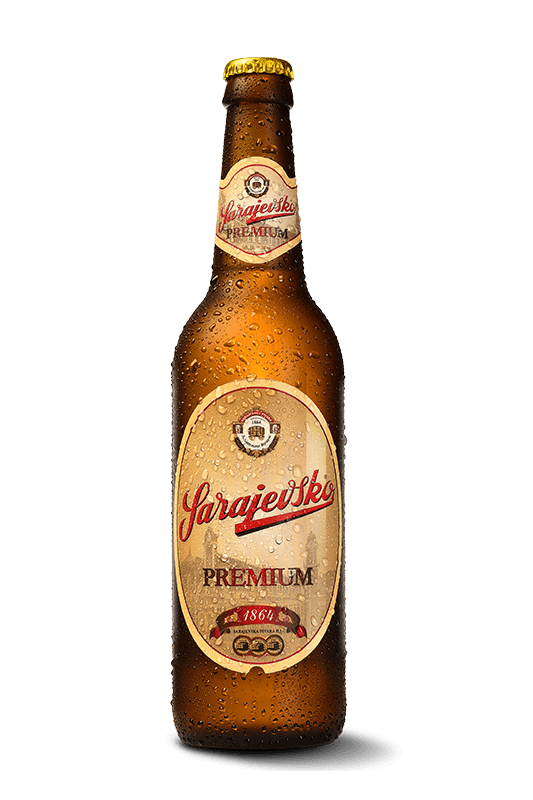 Reviews
Write your review or opinion about Sarajevsko pivo:
Latest news
Meet the Trump-loving, beer-chugging American making Australian Open magic
---
He's making American men's tennis great again — or at least trying to. Tennys Sandgren, the Tennessee-born Trump supporter, continued his unheralded run...
read more
Most young customers order beer by brand: survey
---
Young South Koreans tend to stick to a beer brand when dining out, a survey showed Monday.According to a survey of 1,000
The birth of the Beerhouse
---
Even with no industry experience, Randolf knew that a successful bar business starts with a good location and Long Street was the answer
Tap into the island during beer festival in Galveston
---
That you can find good craft beer on The Strand is no longer a surprise. Friend of Beer, TX Justin Strait made sure of that when he opened Brews Brothers several years ago on...
read more
The Operative: Kardashian Bestie Simon Huck Is Selling You Beer and Shampoo
---
Along with that friendship, the secrets to his success include constant phone use, regular workouts and getting up very, very early.