Turbo Dog
Description & Information:
Turbodog® is a dark brown ale brewed with pale, caramel, and chocolate malts and Willamette hops. This combination gives Turbodog® its rich body and color and a sweet chocolate, toffee-like flavor. Turbodog® began as a specialty ale, but has gained a huge, loyal following and has become one of our flagship brews. This ale pairs well with most meats and is great served with hamburgers or sausages. It is a good match with smoked fish and can even stand up to wild-game dishes. Turbodog® is also great for marinating and braising meats and cooking such things as cabbage and greens. Colby, Gloucester, Cheddar and blue cheeses go nicely with Turbodog®. It's perfect with spicy Louisiana jambalaya or Spanish paella. Some even like it paired with chocolate!
Factsheet:
Brewery:
Abita Brewing Co
Alcoholpercentage: 5.6 %
Best temperature: ? º
Color: Brown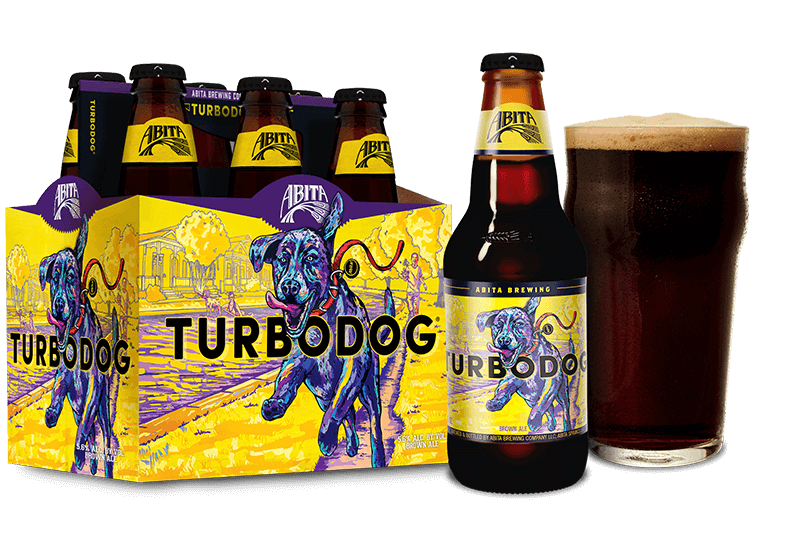 Reviews
Write your review or opinion about Turbo Dog:
Latest news
Meet the Trump-loving, beer-chugging American making Australian Open magic
---
He's making American men's tennis great again — or at least trying to. Tennys Sandgren, the Tennessee-born Trump supporter, continued his unheralded run...
read more
Most young customers order beer by brand: survey
---
Young South Koreans tend to stick to a beer brand when dining out, a survey showed Monday.According to a survey of 1,000
The birth of the Beerhouse
---
Even with no industry experience, Randolf knew that a successful bar business starts with a good location and Long Street was the answer
Tap into the island during beer festival in Galveston
---
That you can find good craft beer on The Strand is no longer a surprise. Friend of Beer, TX Justin Strait made sure of that when he opened Brews Brothers several years ago on...
read more
The Operative: Kardashian Bestie Simon Huck Is Selling You Beer and Shampoo
---
Along with that friendship, the secrets to his success include constant phone use, regular workouts and getting up very, very early.