Turbo Dog
Description & Information:
Turbodog® is a dark brown ale brewed with pale, caramel, and chocolate malts and Willamette hops. This combination gives Turbodog® its rich body and color and a sweet chocolate, toffee-like flavor. Turbodog® began as a specialty ale, but has gained a huge, loyal following and has become one of our flagship brews. This ale pairs well with most meats and is great served with hamburgers or sausages. It is a good match with smoked fish and can even stand up to wild-game dishes. Turbodog® is also great for marinating and braising meats and cooking such things as cabbage and greens. Colby, Gloucester, Cheddar and blue cheeses go nicely with Turbodog®. It's perfect with spicy Louisiana jambalaya or Spanish paella. Some even like it paired with chocolate!
Factsheet:
Brewery:
Abita Brewing Co
Alcoholpercentage: 5.6 %
Best temperature: ? º
Color: Brown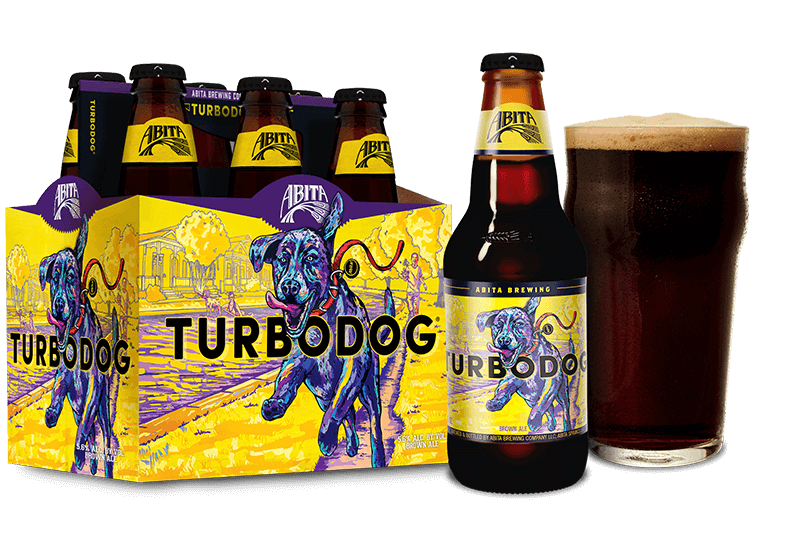 Reviews
Write your review or opinion about Turbo Dog:
Latest news
A brewery's contribution ahead of the Trump-Putin summit? Beer and advice
---
RPS Brewing has issued a limited-edition lager with text for Donald Trump and Vladimir Putin saying "Let's Settle This Like Adults."
Cheers for Delta as beer sales climb in Zim
---
Zimbabwean are consuming more beer despite the current cold winter season and tough economic conditions.
Man allegedly kills bartender over bottle of beer
---
A  Yaba Chief Magistrate Court, on Wednesday, directed that a 35-year-old man, Bakare Akeem, who allegedly killed a bartender over a bottle of beer, be remanded in Kirikiri...
read more
World Cup: Beers, tears, cheers as England reach semi-finals
---
People erupted in celebration and the beer went flying as England reached the World Cup semi-finals for the first time in 28 years on Saturday, AFP reports. At Flat Iron...
read more
America's Craft Beer Diplomacy
---
I.P.A. is a tireless and affable diplomat, beloved abroad no matter what people think of the president.